A new chapter
I can't quite believe it but the time has actually come. I've talked about my travel plans briefly on here before and it's this week that I actually leave the country, for who knows how long.
The current plan is 3 months travelling through Bali, Borneo, The Philippines and Malaysia before moving to New Zealand in May. Once there I have a year on my working holiday visa which I can extend to just shy of two years if I fancy. Then, who knows? It's exciting and terrifying all at the same time. But change and growth are always scary and often painful, but the results are nearly always worth it.
A new chapter for me
Let's rewind a little bit to talk about why this trip at this time.
I've wanted to travel extensively for as long as I can remember, I decided to delay it until after University just in case I didn't come back. At uni I met a boy, so rough plans to Au Pair my way around Europe and other fantasies were delayed. Travel was on the backburner but not forgotten. In 2015, as I've spoken about a bit before, I went travelling for 3 months around South East Asia and India. That trip could have been longer but I did it whilst leaving my live-in boyfriend and full-time job behind, so three months was enough of a stretch at that time. The trip was incredible but did feel short. Almost as soon as I got back I was making plans for the next one.
When that relationship ended travel was firmly at the top of my to-do list once again. This is when the New Zealand plan was formed. I was 25 and established enough in my career to not worry about putting a pin into it for a year or two and buggering off to a different continent. Not only that but I knew that I only had a limited time before proper buy a house and settle down 'adulthood' was knocking at my door. So the rough itinerary of my current trip was formed.
I was happily living my best single life, with exciting plans for my solo travel future and as is always the case when you feel that way, fate delivered a man to my door. The solo travel plan became a joint one, there was even talk of converting a van and driving as far as we could before hopping on a plane to NZ.
That relationship came to an end and so my plan was reinstated. Sidenote: applying for a New Zealand Visa is a very cathartic post-breakup activity, and a great 'fuck you' to your ex. 😉
I realised it was now or never, if I waited until I met someone I could be waiting forever or my plan would have to change to suit them. I had to remember that this was always 'my' plan and I had to be selfish and accomplish it on my own.
I won't lie and pretend it's not scary. In the last week or so I've cried more times that in the last 6 months, I've said goodbyes, I've felt miserable, I've questioned everything, I've had mini-breakdowns over my to-do list. People call me brave but I don't feel brave. If anything I feel silly and I envision myself running back to the UK with my tail between my legs in a few months. And if I do, so be it, so what? I need to remember that this is my plan and I can adapt it to suit me, I don't have to 'save face'.
Back in September when I applied for my New Zealand Visa I couldn't really envision this day arriving. I was just embarking on the first of a series of small steps. Step 1, apply for a Visa, step 1, buy a flight, step 3, shortlist hostels etc. I'm now on the precipice. The next step is get on a plane and do the damn thing. I'd be lying if I said that wasn't overwhelming. It's time to grit my teeth, suck it up and get on with it.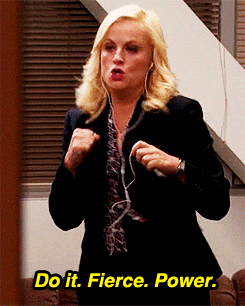 Equally, I don't want to sell myself short. Solo female travel is a big, scary thing. I'm proud of myself for forging this path and I'm excited to see who I am at the end of it. I have a feeling that the person I will be in a year will be very different to who I am now, and I'm excited to meet her.
One of the hardest parts will undoubtedly be missing people and events, my FOMO is unreal right now. As it currently stands I'll be missing two weddings, the birth of a bestie's baby, and the ageing of two (currently infant) unofficial nephews, and those are just the things that have already been confirmed. That's the problem with doing this at 28, big life changes happen around this age and life goes on in your absence. Equally, I know that, for me, it's now or never. I'm not thinking about settling down or starting a family yet but when I do I know that travel is something I'll need to have ticked off my list.
Time and life goes on, but the world is smaller than we think. I may not be able to physically be with my loved ones but I'll be with them virtually probably as often as I am now, if not more. In the interim, I need to lock those feeling away for just a little way, throw myself into this adventure and kick-start my new life. I'm envisioning having a little beach breakdown at some point but hey, there are worse places to feel sad then on a tropical beach.
People keep asking if I'm excited and the truth is right now I'm not. Currently, I'm a bit stressed (who'd have thought leaving the country for a couple of years would involve so much life-admin?!) and sad from saying goodbyes. Not just that but it also doesn't feel real yet, I'm pretty sure it won't until I'm on the plane.
My big hopes are healing my heart, opening my soul and embracing the adventure fully. There's a blessing to travelling in my late 20s, I feel like I've earned this. I have the security of a good career and skillset to fall back on and an appreciation for how lucky I am to be able to do this. I also know that these are my last few years to be totally selfish and frivolous, so I intend to live them as fully as I can.
A new chapter for Yellow Feather
This does mean that the direction of the blog will change a little. By the nature of it being a lifestyle blog, it will take on a travel focus because that's my lifestyle for the foreseeable. However, I'm still an interior design junkie, I still love my skincare and review posts, so Yellow Feather isn't going to totally turn into a travel blog.
I hope you're keen to tag along on my journey with me, I'll be updating the blog as often as I can but for the most up to date pictures and info be sure to follow me on Instagram. If you've got any must-sees for the places I'm going, or general solo female travel tips please do share them in the comments. 🙂
Love, Sarah x