Bits & Pieces: Mid-Century Modern touches
Mid-Century Modern has been a huge trend in recent years and it shows no sign of falling out of fashion. I have to admit it's one that grew on me, in fact, I didn't really appreciate the style until I started watching Mad Men (total cliche I know) and got hooked on the look.
Minimalist in style, with a focus on sleek curves, clean lines and natural materials mid-century style pieces are a great way to inject some personality into a room without having to fully commit to a vintage aesthetic.
Furnish Your Home got in touch to see if I wanted to showcase some of their pieces so I decided to pick a few that I think would bring a touch of mid-century glam to any room – Don Draper would be proud!
I love this bar stool, it reminds me of the Charles Eames lounge chairs and ottomans – something I've always lusted after. It also looks super comfy. I personally would go for the black leather option as I think the contrast against the wood looks great. However, some people may go for more modern dining chairs for their home, it's all about color schemes and the feel of how you want your home to be.
So much of the mid-century aesthetic revolves around clean lines and mixed materials so this rose gold metal and glass table really fits the style. Use as a lamp table with the mirrored surface reflecting the light around the room or even set it up as a bar area with mix and match decanters and glasses for a luxurious feel.
Speaking of bar areas, you can't get much better than a bar cart. This beauty comes in silver and gold and with two levels it boasts more than enough storage for your favourite tipple!
If you've seen any of my other interiors posts you'll know I'm a big fan of anything copper, so these pendant lights are totally up my street. These would look great hung low over a dining table or maybe over a kitchen counter with some bar stools. These lights actually inspired me to research granite countertop installers near me so I could find which type of granite would go best as if I decide to redo my kitchen.
I then had a quick look on Etsy, one of my favourite places to get beautiful, unique pieces for me and my home. It's also a great place to find vintage treasures – if you want authentic mid-century homeware then you can often find some there. Some friends of mine also recommended alternate e-store options like Pushka Home to browse luxury homewares. I was told stores like these have a wide berth of modern luxury furnishings, each designed to add to the aesthetic appeal of an indoor space in some form or the other.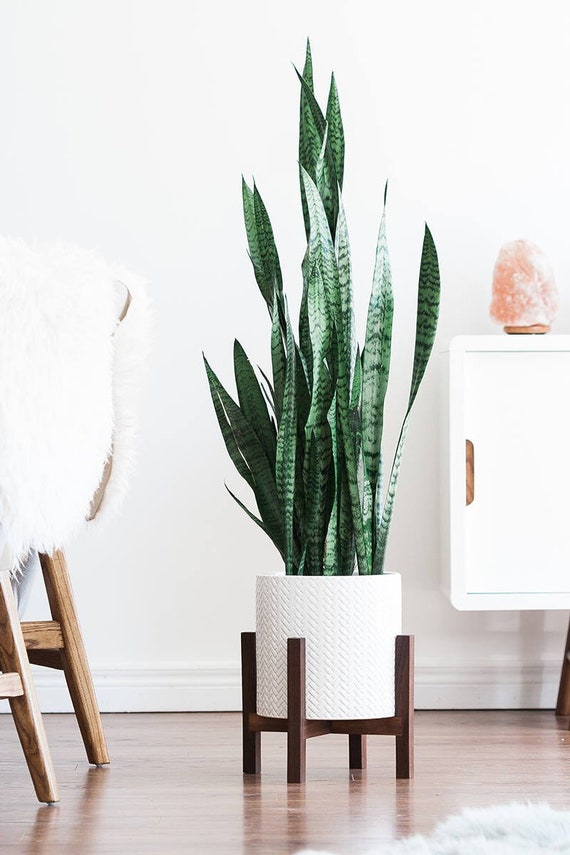 Talking about the plant stand in the picture, it is a great way to bring a touch of vintage style to your home without fully committing to a mid-century décor scheme. If you veer more towards minimalism and like to decorate with plants then this stand would be a perfect addition.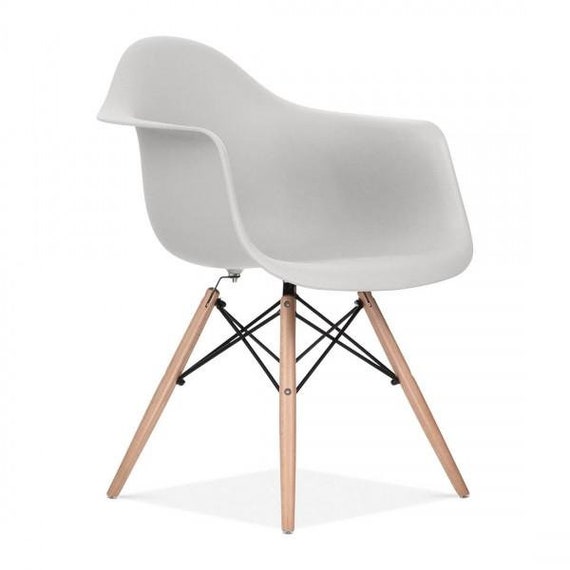 Ah the Eames Eiffel Chair, the oh so typical mid-century chair. I've lusted after these for years, one day I'm determined to have a kitchen or dining table populated with these chairs in different colours.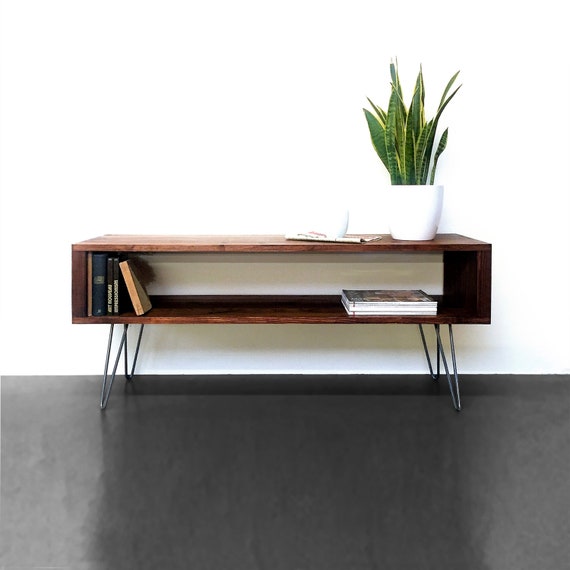 This side table works as a TV stand or low console table. Those hairpin legs are a common feature in mid-century furniture design and a great minimalist style.
Those are just a few pieces that would add some mid-century modern flair to your home decor. I love experimenting with different styles and pieces and I'm a firm believer that you can successfully mix a multitude of styles and periods in your interior design in a way that works. Are you a fan of mid-century modern furniture and design? What are your go-to pieces?
Love, Sarah x
This post was kindly sponsored by Furnish Your Home, an independent, family-owned business based in the West-Midlands. However, all opinions are my own.
Disclosure: Some of the links in this blog are affiliate links, this means that should you click them and make a purchase I receive a small percentage of commission. This helps with the running costs of this blog but does not affect the price you pay. 🙂