Bits & Pieces: Wire home decor
Ok so in prepping this post I photographed most of the wire home decor and furniture I have and even I was surprised by how many pieces I had. What can I say, I love this trend. I think it's a great way to incorporate some industrial design into your home in a more playful way, and also a great way to add a pop of colour whilst still being delicate. A neon wire lampshade is much more subtle than a full blown neon lampshade.
So here are the pieces I have in my home then I've got a selection of pieces available to buy right now that I am currently loving, and would get if I didn't already have so much wire!
This is my beloved Oliver Bonas copper wire storage unit. I adore it, it acts as my bedside table holding my books and night creams, my TBR list is getting preeetty long.
This cheery green wire tray is from Tiger and it sits on my desk acting as a sort of in-tray for bits of mail, papers to be filed and random receipts from my purse waiting to be sorted.
In my lounge sits this wire storage basket from H&M, I use it to hold my slanket which isn't pretty enough to go on my decorative copper ladder. I love how industrial it looks next to my beat up vintage chair. They don't stock them anymore but here's a similar style.
This is my favourite candlestick and see what I mean about adding a fun pop of colour without it being overbearing? I am trying to incorporate tiny touches of neon into our home as it pops so well against the grey walls. This candlestick is again from Oliver Bonas.
On the pretty shelf above our TV, which is styled with a variety of meaningful trinkets, we have our initials in copper wire letters, as you all know I have a minor copper obsession so these are perfect. Again they're from Oliver Bonas – I had a gift card and went crazy.
This dangly trinket was actually a Christmas tree ornament, again from OB, which I've kept up all year as I don't think the colour is that festive. He hangs underneath the shelf pictured above. Unfortunately, they seem to be all out of stock now but I'm sure they'll be back again in November.
This is my beloved copper wire lampshade which is draped over my decorative ladder. This beauty was from discounthomelighting.co.uk and was a really great price.
Not shown are some wire storage baskets that I originally got from Wilko's, similar to these. I use them in my Kallax to hold paint and random charging wires – not so pretty to photograph I'm afraid.
So that's my itinerary of wire home decor, now here are some pretties I've come across that would be great to add a touch of industrial fun to your home: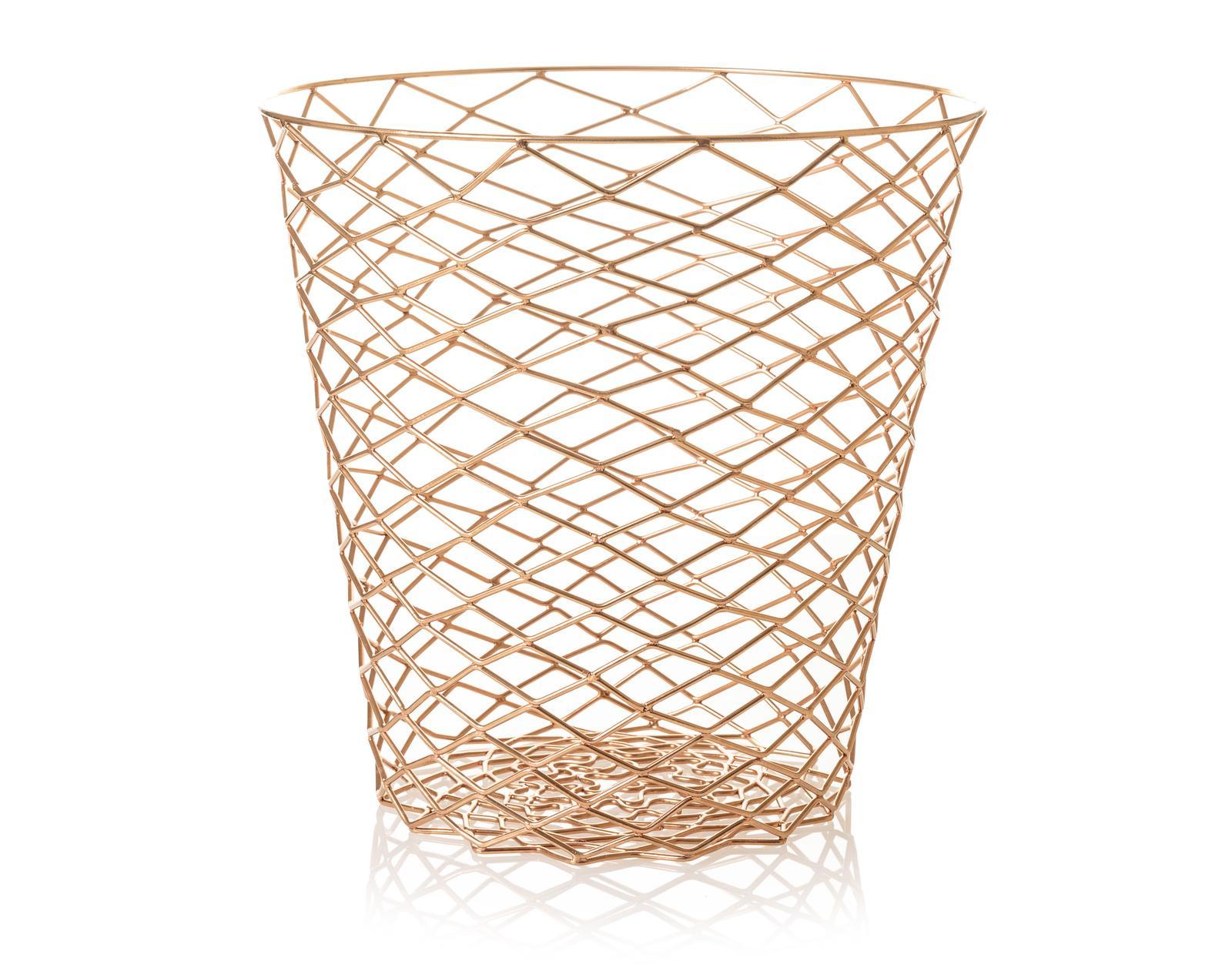 First up is this Oliver Bonas beauty. Now it's listed as a bin, but I personally prefer something a bit more sturdy as a bin. You want something that's not going to let the smell and rubbish come out – take a look at ekohome.co.uk if you need some inspiration for a new bin. But going back to this, I think you could easily turn it over to use it as a small side table. Don't you think??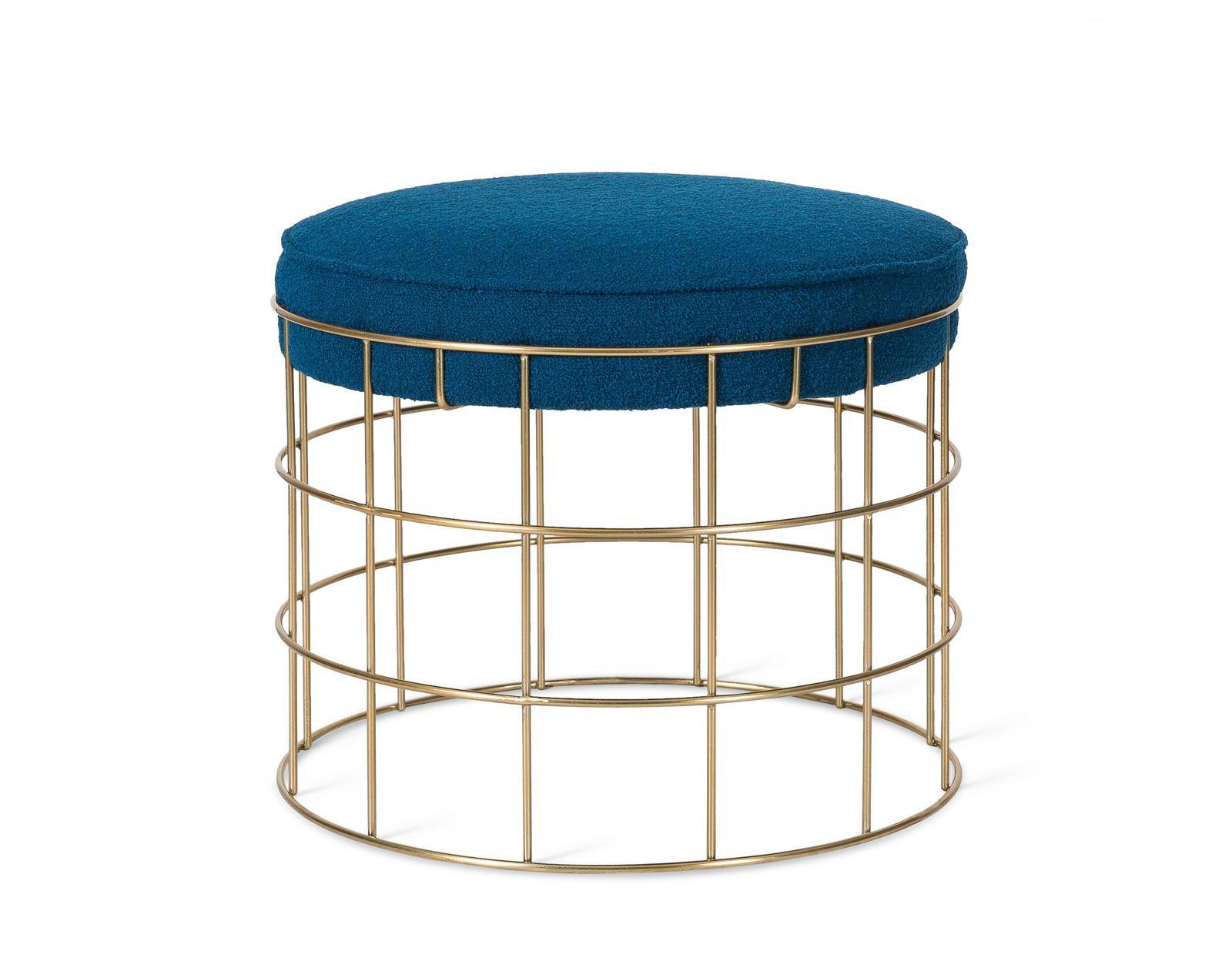 I wish I could afford something like this, perfect for adding a touch of glam to your lounge or even as the perfect stool to perch on at your dressing table.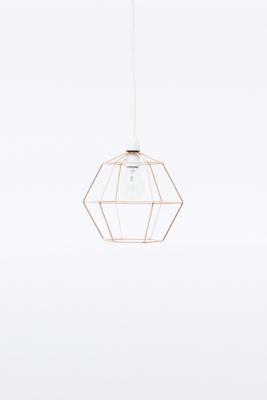 Urban Outfitters is offering this lampshade at a great price, perfect paired with an Edison bulb.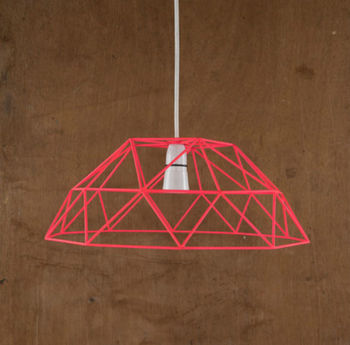 As we've established I love neon wire as a fun way to bring colour into the home, this lampshade is so pretty and, despite being neon, not overpowering
.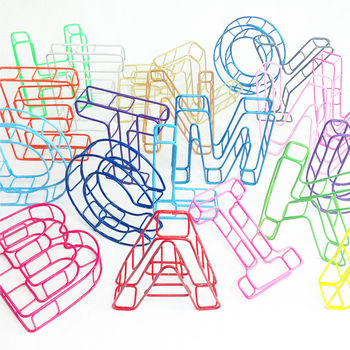 If colour is what you're after these are a cheerier alternative to the copper Oliver Bonas letters.
I hope at the end of this you have a little space in your heart and home for wire decor, if you have any of these items let me know I'd love to see how you style them!
Love, Sarah x